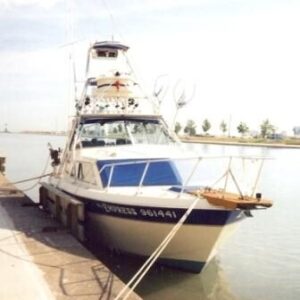 Located in Wilson, New York one of the premiere fisheries in the continental United States.
Captain Duane has lots of options for your fishing experience. The Niagara River Bar, which has produced much tournament-winning fish, is only a few miles from the harbor.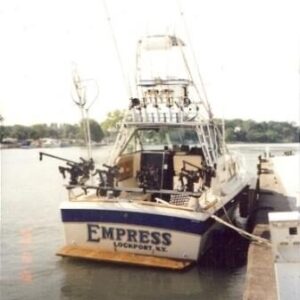 Later in the summer, Captain Duane runs deep for trophy steelhead. Whether king salmon or steelhead, Empress Charters has something to offer everyone.
Empress Charters provides not only fantastic fishing experiences but also offers overnight lodging in our beautiful cottage.
Located on a quiet waterway only a few minutes from the harbor, the cottage is a peaceful place to relax after a great day of fishing.
About Captain Duane Hofert
Captain Duane Hofert is your expert guide for the ultimate fishing experience on Lake Ontario. With over 30 years of experience fishing the lake, Captain Duane has a deep understanding of the best fishing spots and techniques.
Look no further than Captain Duane for an experienced guide who can help you catch the trophy fish. He has been tournament fishing for years using specialized salmon rods. He consistently places trophy salmon and steelhead on the leaderboards for his customers.
Captain Duane provides a safe and enjoyable experience and his enthusiasm for fishing is contagious.
Empress Charter Service has something to offer everyone. Whether you're a beginner or a seasoned veteran looking to take a run at LOC Derby, book your trip with Empress Charters today.